VNT New Year Party
Posted On December 22, 2021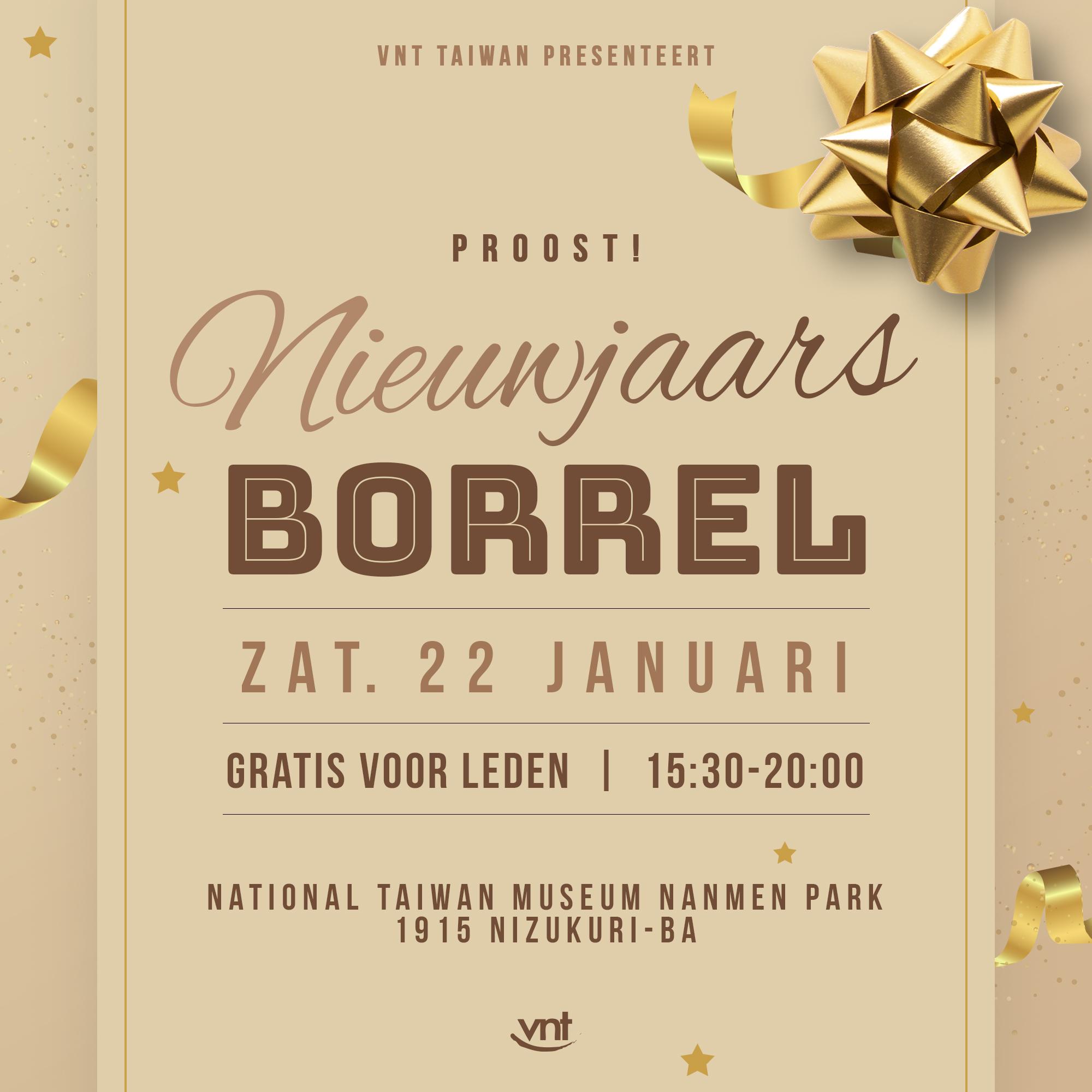 VNT Taiwan – The association for the Dutch/Belgian community in Taiwan invites you to our annual New Year's Eve drink at the National Taiwan Museum Nanmen Park, the same beautiful location that everyone enjoyed so much last year. Of course everything is provided with an extensive buffet of cold and warm, sweet and savory snacks, wine and beer!
This event is free for VNT members. For membership and more information see below.
Date and Time
January 22, 2022
3.30-8pm.
Location
National Taiwan Museum Nanmen Park
MAP ➭ https://goo.gl/maps/98RjcSxtAsuRajQ37
Fees
Members: Free
Non Members pp:
Entrance

> 11 years: 1000 NT
<12 years: 250NT

Membership

>17 years: 1250 NT
From 12-17 years: 750 NT (a parent must be a member)
<12 years: Free (if at least one parent is a member)
Note: if you become a member, the event is free.
Pre-registration is required. And full=full. So register on time!
Registration: via vntsecretariaat@gmail.com
Please state when registering:
Names of all participants
Email address adult participants (>17 years)
Age children