Chinese New Year's Reception and Network Event
Posted On February 27, 2023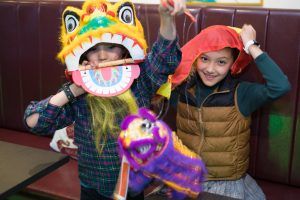 Dear VNT members, friends and sponsors,
last weekend we concluded an extremely successful evening in which we embraced our VNT values ​​and each other again 💖 . We had more than 60 visitors, actually whole families and of all origins – in addition to us Dutch and Belgians of course: Taiwanese, Chinese, French, English, African,… a nice cultural mix to celebrate the new year of "the rabbit". 🐰🐇 新年快乐 !!!
That's why we would like to thank you all from the board 👏👍 for your massive support and turnout (we welcomed no fewer than 13 new members!!!)
The evening would not have been possible without the warm support of our sponsors: the NLOT and Heineken: thank you very much 👏👍! We would also like to mention Otis here who provided a perfect atmospheric evening in his Mojo1921 cafe!
Enjoy the images of that evening and see you at the next event on Saturday 25 March – stay tuned 😊😉…
The VNT Board