Reminder: VNT Invitation Dutch King's Day celebration
Posted On April 20, 2023
Dear VNT Members and friends,
On Saturday, April 29 at 6:00 – 11.00 PM. Just like the previous editions, Mojo1921 will color completely Orange, even the dessert with Orange sprinkles  . All this, as you are used to from the VNT, beautifully arranged with the necessary snacks, drinks, topped with appropriate music for that day – full atmosphere !!! We are happy to let you know that a lot of extra's will be provided that day to give you a fantastic experience :
 – For snacks, fresh, crispy, gooey and yummy Domino's Pizzas will be delivered 3 times that evening. Many thanks to Ronald Dekker – CEO Domino's Pizza Taiwan !!!
-There will be real Dutch bitterballen and Frikandellen!
– Finally a Live DJ set that takes us into the late hours, so if you arrive a little later due to other obligations that day, you don't have to miss anything. Fun is guaranteed all evening !!!
So Dutch, Belgians and all other sympathizers, put on your best orange outfit and come party with us !!! Registration (please state the number of people and names) is now possible at:
vntsecretariaat@gmail.com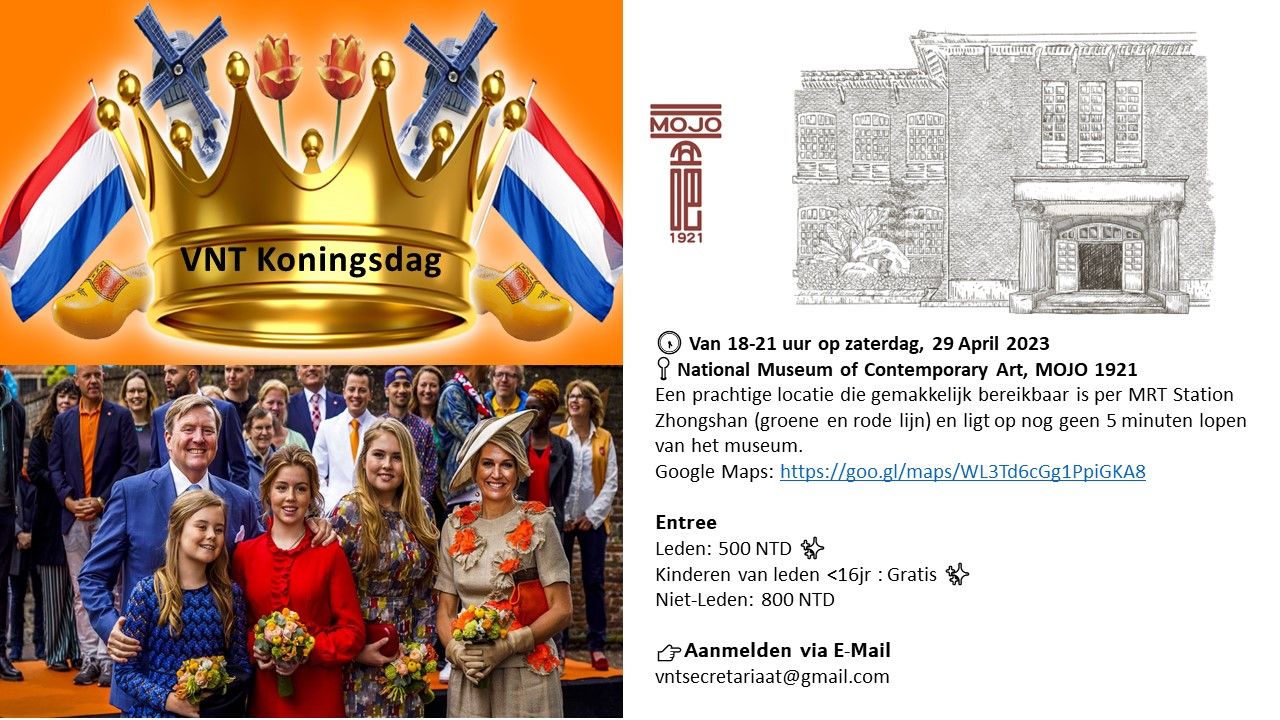 Best Regards.