VNT Christmas 2021: many emotions
Posted On December 12, 2021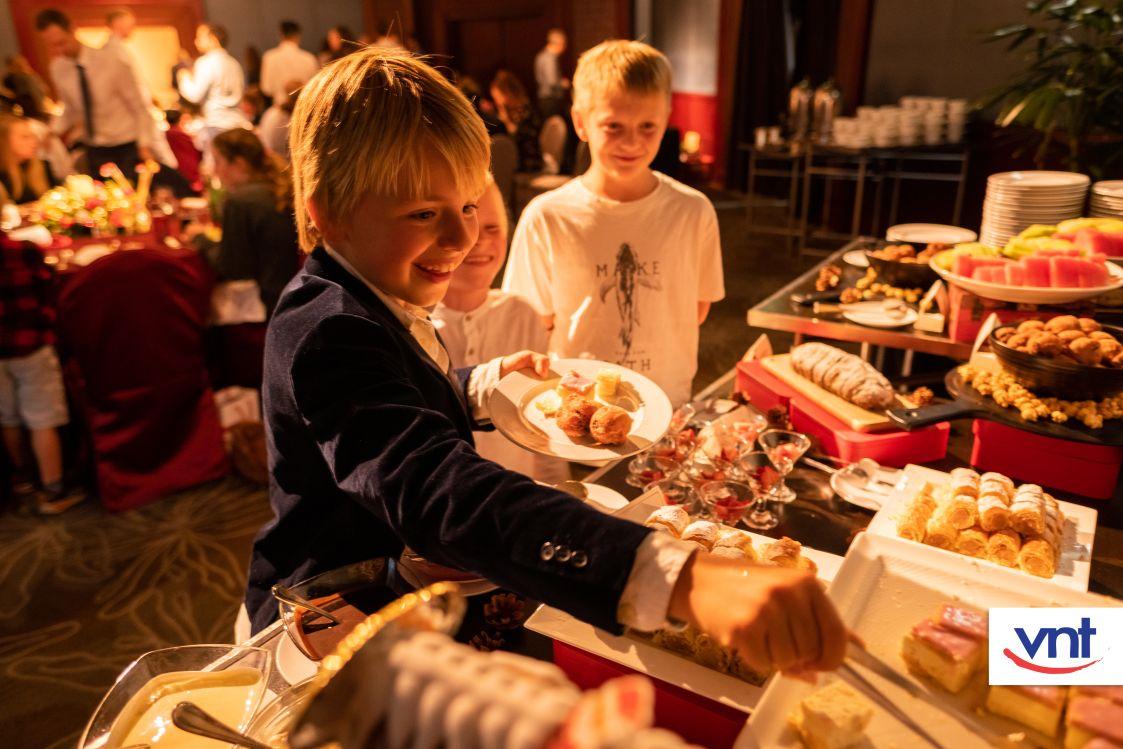 The VNT Christmas dinner, which was held yesterday in the always beautiful Shangri-La Hotel in Taipei, had many emotional moments in an otherwise very cozy and relaxed atmosphere.
In his opening statement, the chairman recalled that the VNT will be 40 years old in 2022.
An association is so sustainable because its members are always willing to commit themselves to it. The association is so much more than a party club. It is a real community of people who are bound by their bond with the cultures and/or language on which this community is based.
The chairman asked for a round of applause for all the volunteers who had once again made this evening possible for the VNT.
Then the chairman asked Tasja van Buuren, Nita van der Veer and Hiskia van der Ley to come forward. The ladies were especially thanked for their efforts for the VNT as a member of the VNT Board, especially Hiskia, who fulfilled the role of Secretary for almost 5 years.
The chairman continued to elaborate on the background of the auction to be held later in the evening. One member, Jacques Clerx, was diagnosed with ALS in January of this year. Shortly afterwards, the VNT had immediately taken the initiative with Jan de Nul to hold an event in the context of ALS, in honor and support of Jacques. In addition, the Taiwan Motor Neuron Disease Association – still in its infancy – was chosen as the charity for the proceeds.
Unfortunately, the event was canceled due to Covid developments. But now, with Christmas dinner it was going to happen after all.
The chairman concluded his story with a special mention for Chi Sui Wang, a very well-known artist and member of the VNT, who provided a beautiful painting for this special auction.
Some time later the auction started, led by Auctioneer Lisette Hurkmans, and co-auctioneer Jan Kop.
Here a video of Jan, providing more background on Jacques and the disease ALS.
And here a video  so you have an impression of the auction.
It was a great success and about 100,000NT was raised for charity, a great result!
It was also special to hear later from some participants, who had been in Taiwan for some time but had never heard of the VNT, what a very warm and pleasant surprise this was for them. "Truly a community!"
And thanks to the DJ, Heineken's generous sponsorship, the delicious food and top service from Shangri-La and last but not least the boundless energy of the 23 children present, it turned out to be a wonderful, enjoyable evening!