Celebrate the Oranjefeest with Belgian beers too!
Posted On April 8, 2022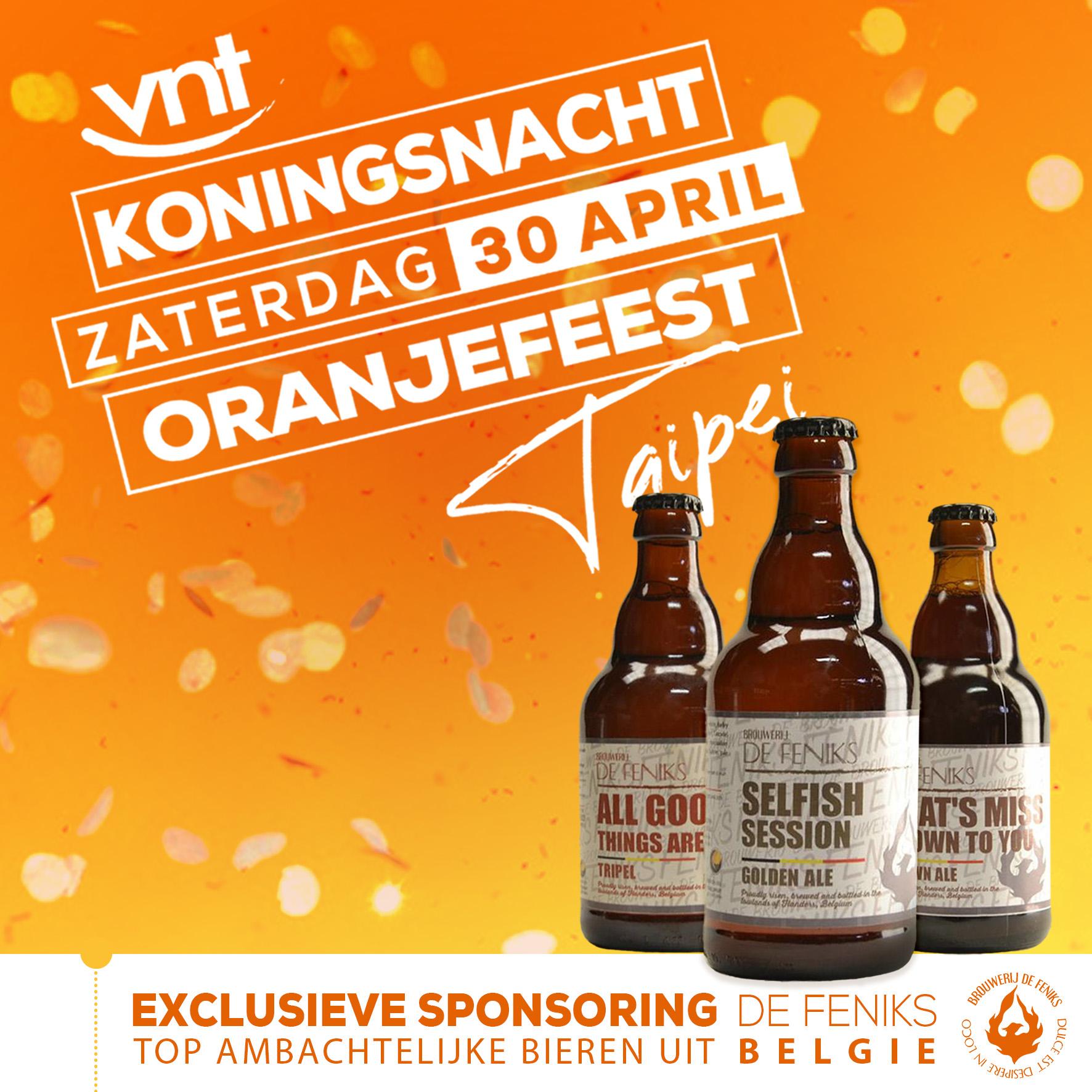 Thanks to our member Becky Chin and her company 邦德 X 翡 尼 F De Feniks we can offer you superb Belgian craft beers during the "Oranjefeest". And, if you are interested to know more about these beers, you can join with a beer tasting too! Interesting: the master brewer behind these beers is most award winning brewer in the World Beer Championships!
Information
Date and time: From 19-24 to 30 April 2022
Location: National Museum of Contemporary Art, MOJO 1921
A great location for specials as well as a terraced room! The location is a short walk from Zhongshan MRT Station (green and rodent line) just a 5-minute walk from the museum.
Entry
Members: 800 NT pp
Children 8-17 jr: 400 NT pp
Children <8 yrs: Free (if accompanied by at least 1 paying adult)
Non-members: 1300 NT
Special: Company VNT + Entry: 1600 NT
The whole cost is included, wine and hapjes
Register
Via Email: vntsecretariaat@gmail.com
Let op
Registration is necessary; you may register until 48 hours before the event
Cancellations within 24 hours of the event or no-shows will be required to pay the full entry fee
Naturally we will monitor the Covid developments closely