Reminder 22 July : Celebration Belgian National Day 2023
Posted On July 17, 2023
Dear VNT Members,
1 week to go and the time has come, then we as a VNT organization will celebrate our Belgian National Day on Saturday 22 July. We will live up to our name as Burgundians: there will be an abundance of tasty Belgian fries with beef stew and mayonnaise, all generously topped with Belgian beers (both the brown abbey beers and the blonde variants) !!!
We are also going to combine this party with a second: we say goodbye to Jan Kop. Our board member resigns and retires = moves to an earthly paradise and enjoys life to the fullest. An ideal opportunity during this National Holiday, organized by VNT and BOT, to wave goodbye to him and Antonio and to say a fitting farewell to the beautiful years of commitment and friendship.
So if you haven't registered yet, please do so quickly. This is possible until Thursday evening with an e-mail to 
vntsecretariaat@gmail.com
 !
!!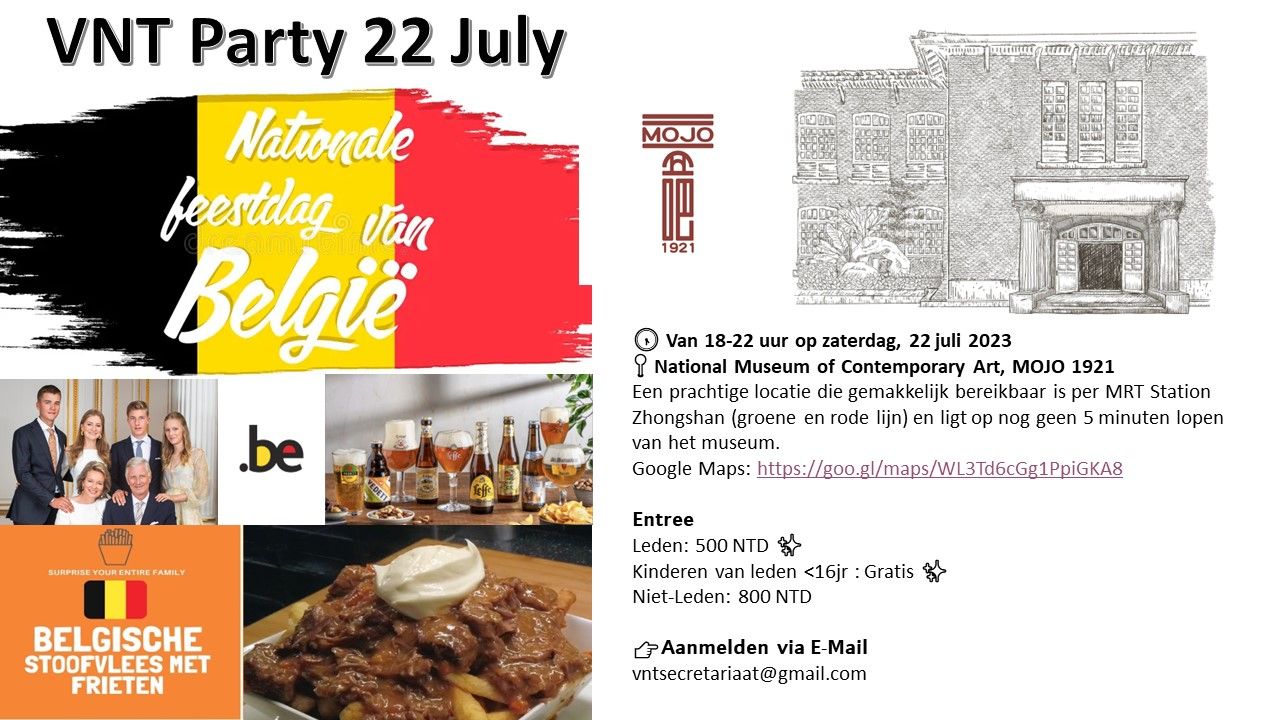 Best Regards.