VNT Spring Walk
Posted On February 14, 2023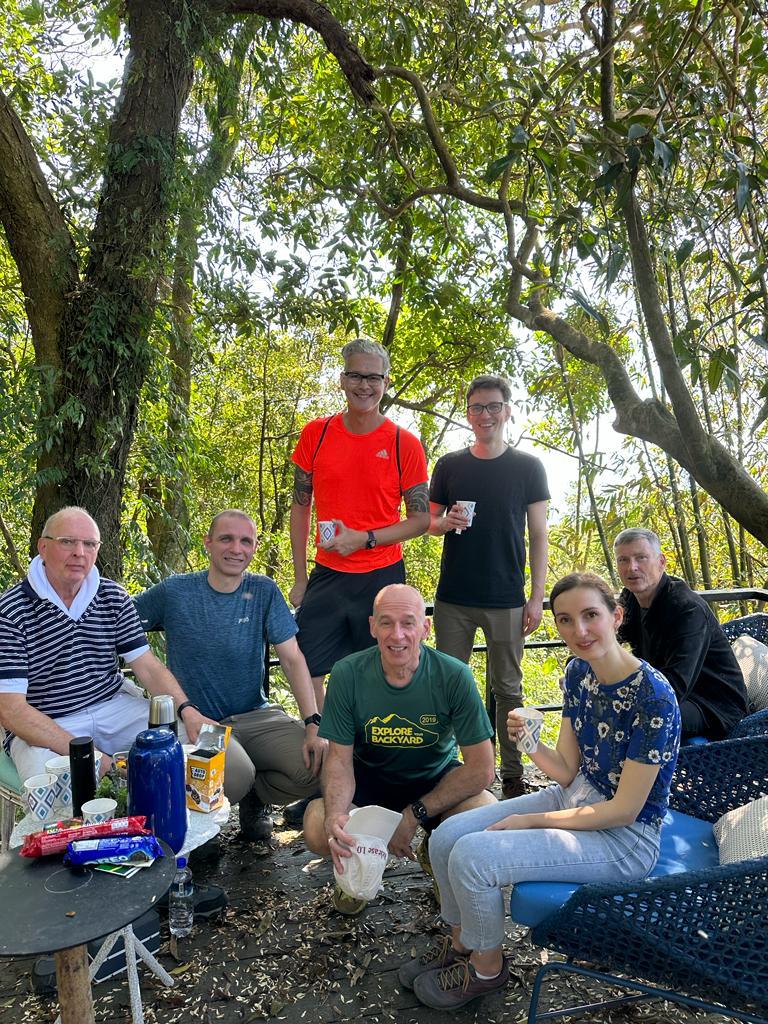 With the first Hike in nature, on February 12 in the mountains above Neihu, we have revived an old VNT tradition of hiking in and around Taipei. We wanted to start small, and low profile, and although the group was small the Hike was a success. Not least due to superb walking conditions in crisp Spring weather. To his dismay, the organizer realized that a bus schedule discrepancy led to two persons missing the group, a lesson humbly learned for future events. The two reportedly still enjoyed a splendid walk, albeit on their own.
At around 09.45 the group of 8 persons had gathered at LAOYE VILLA into the mountain overlooking Neihu and Peter Paul (PP) took the lead as guide of the day. We choose the medium effort hike. After a brief stroll over asphalt, soon it was clear that 'medium' also included some climbing efforts, for which PP had thoughtfully provided gloves. The climbing with help of ropes proved quite doable, but still in general tested some of the participants, as while climbing you do not know what is still ahead of you. After an hour following an uphill and scenic mountain trail, we reached the highest point with breathtaking views. And having reached the highest point of the Hike, the walking downhill became more easy, which added to the sense of achievement.
Pleasantly we descended into the valley, and were treated to a break in a beautiful private hill-side garden, gracefully offered for our exclusive use by PP's neighbor. Nina, PP's wife had arranged hot coffee that was paired with a spread of the tasty goodies that we had carried up for roadside consumption. Re-energized, we even took an additional stroll over the extensive private property, better realizing why this area is well known for its retirement communities.
Any adventure in nature carries surprises, and the 'old fashioned long socks' did prove their superiority as a better barrier against insects and mosquitoes than the 'low heel liner socks', that are so common for use in sneakers in Taiwan.
At around 13.00 the group reached the busstop at the gate of LaoYe Village for the swift return journey to the Brown line at Donghu Station. All in all we enjoyed some 15,000 steps and a bit of nice climbing, roughly equivalent to climbing up some 75 floors.
The participants unanimously agreed that the VNT can repeat more similar walks in the future, and need not necessarily wait until autumn for the next one. Your participation is highly recommended.