VNT Kings Night Party, April 30th!
Posted On March 31, 2022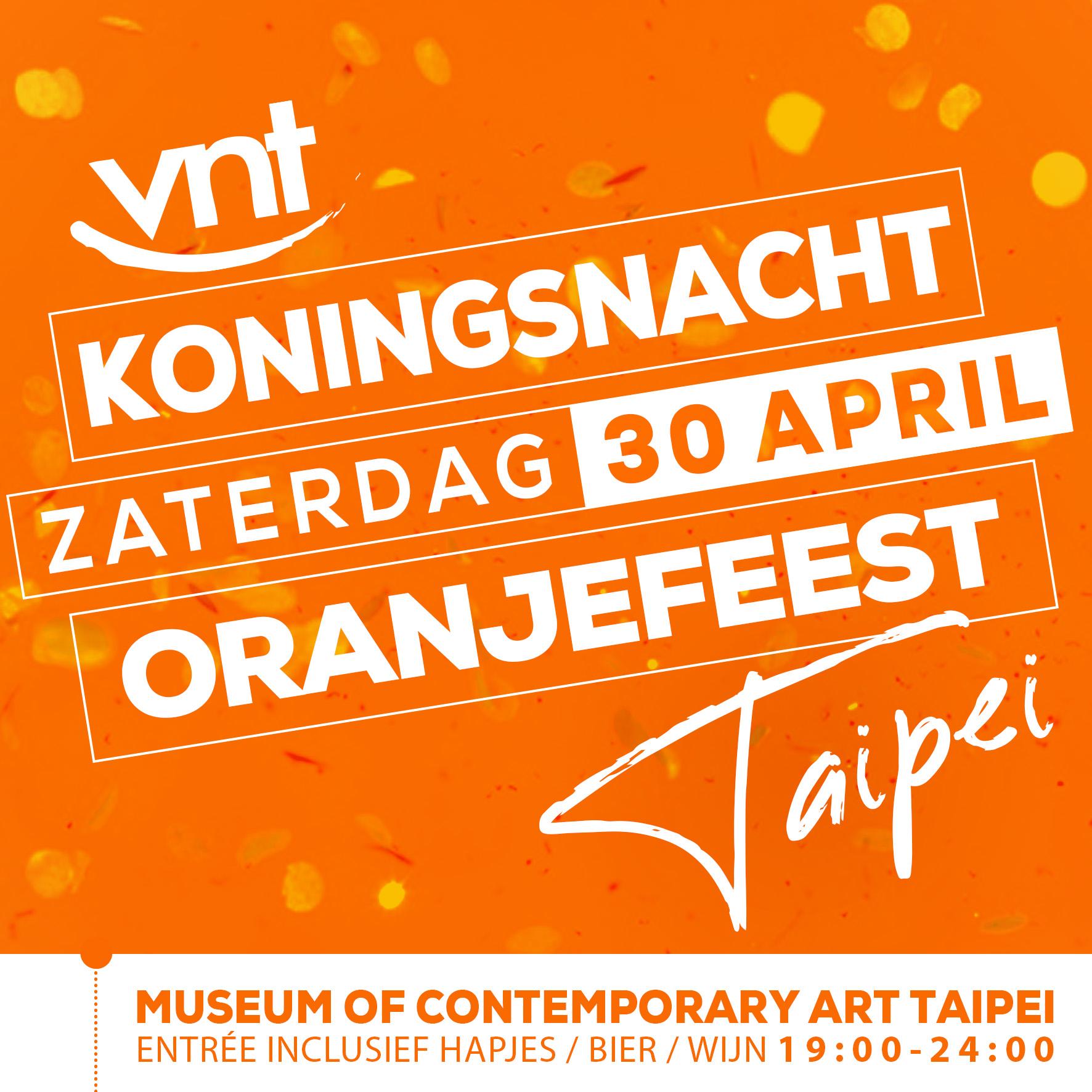 Dear All,
This year we are going to celebrate the old-fashioned VNT King's Night again!
A super cozy evening with various types of beer. Think of beautiful Belgian beers, and special craft beers from Taiwan. And there will be wine, soft drinks and delicious savory and sweet snacks – including BITTERBALLEN!
Date and Location
from 7 pm to midnight on April 30, 2022
National Museum of Contemporary Art, @ MOJO 1921 [map]
A beautiful location where there will also be a terrace especially for us! The location is easily accessible by MRT. Zhongshan Station (Green and Red Line) is less than a 5-minute walk from the museum.
Entry Fees*:
Members: 800 NT pp
Children 8-17 yrs: 400 NT PP
Children <8 yrs: free (if accompanied by at least 1 adult)
Non-Members: 1300 NT
Special: Membership VNT + Entrance: 1600 NT
*The entry fee includes beer, wine and snacks
Sign up by email:
vntsecretariaat@gmail.com
Please note:
No Walk-ins possible; you must register at least 48 hours prior to the event
If you cancel within 24 hours before the event or if you are a no show, the full entrance fee per person will be charged.
We will of course keep an eye on developments with Covid.