Belgium National Day
Posted On June 25, 2022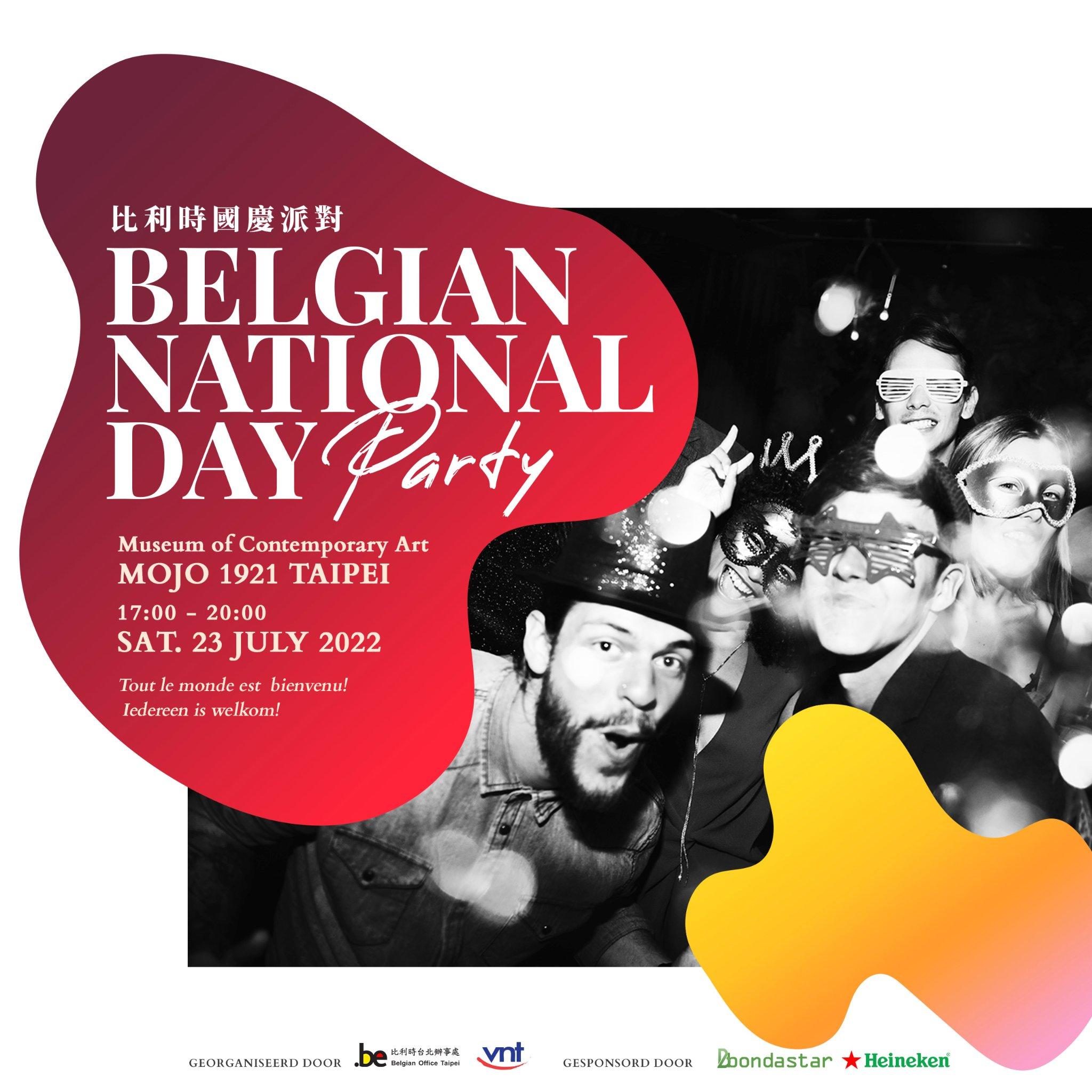 Tout le monde est bienvenu/Everyone is welcome!
𝐁𝐞𝐥𝐠𝐢𝐚𝐧 𝐍𝐚𝐭𝐢𝐨𝐧𝐚𝐥 𝐃𝐚𝐲 𝐏𝐚𝐫𝐭𝐲 𝐢𝐧 𝐓𝐚𝐢𝐩𝐞𝐢
VNT Taiwan
would like to invite you to celebrate the Belgian National Day in the pleasant environment of the Museum of Contemporary Art Taipei – MOJO 1921 during 23 of July 2022, starting 17:00. Put on your party shoes and let's celebrate the day with Belgian crafted beer, wine, and Belgian delights (muscles and fries!). 𝐑𝐒𝐕𝐏 𝐛𝐞𝐟𝐨𝐫𝐞 𝟐𝟏𝐬𝐭 𝐉𝐮𝐥𝐲
𝐈𝐧𝐟𝐨𝐫𝐦𝐚𝐭𝐢𝐨𝐧
Saturday 23 July 2022 – 17:00 ~ 20:00PM
National Museum of Contemporary Art,
MOJO 1921
A beautiful location where there will also be a terrace especially for us! The location is easily accessible by MRT Station Zhongshan (Green and Red Line), which is less than a 5 minute walk from the museum.
𝐄𝐧𝐭𝐫𝐲 𝐅𝐞𝐞𝐬
VNT Members: 300 NT
Children of attending parent(s) <12 yrs : Free
Non-Members: 800 NT
Special: Membership VNT + Entrance: 1000 NT
𝐒𝐢𝐠𝐧 𝐔𝐩 (𝐑𝐒𝐕𝐏 𝐛𝐞𝐟𝐨𝐫𝐞 𝟐𝟏𝐬𝐭 𝐉𝐮𝐥𝐲)
vntsecretariaat@gmail.com