Nationale Feestdag België
Gepubliceerd op juni 25, 2022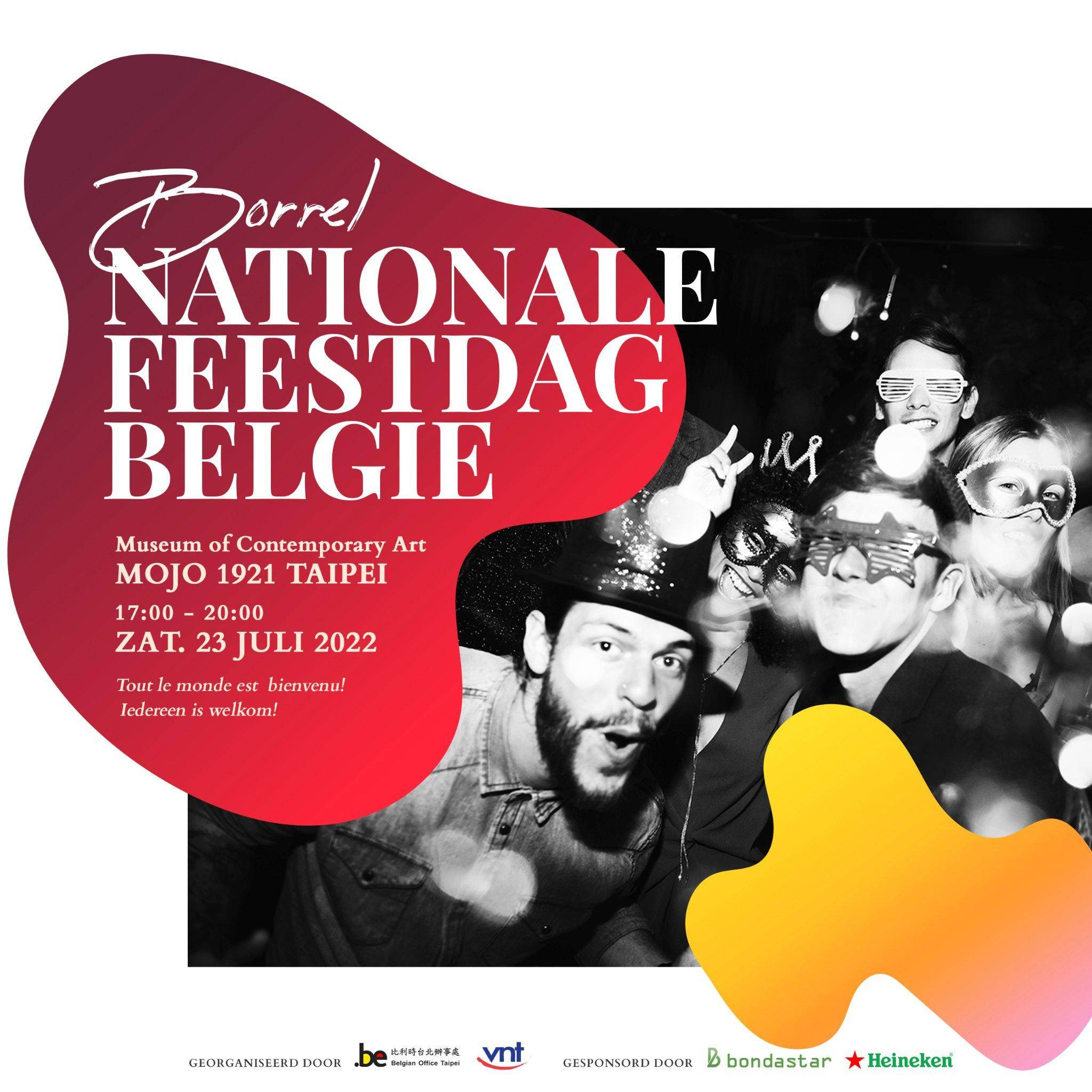 Tout le monde est bienvenu

/Iedereen is welkom!
Nationale Feestdag België
Vnt Taiwan
nodigt u graag u uit om de Belgische nationale feestdag te vieren in de aangename omgeving van het Museum of Contemporary Art Taipei – MOJO 1921 op 23 juli 2022, vanaf 17:00. Trek je feestschoenen aan en laten we de dag vieren met Belgisch ambachtelijk bier, wijn, en Belgische lekkernijen (mosselen en frieten!).
RSVP voor 21 Juli
𝐈𝐧𝐟𝐨𝐫𝐦𝐚𝐭𝐢𝐞
Zaterdag 23 Juli 2022 – 17:00 ~ 20:00
National Museum of Contemporary Art,
MOJO 1921
Een prachtige locatie waar ook een terras speciaal voor ons zal zijn! De locatie is gemakkelijk bereikbaar met MRT Station Zhongshan (Groene en Rode Lijn), dat op minder dan 5 minuten lopen van het museum ligt.
𝐄𝐧𝐭𝐫𝐞𝐞
Leden: 300 NT
Kinderen van deelnemende ouder(s) <12 yrs : Gratis
Niet-Leden: 800 NT
Speciaal: Lidmaatschap VNT + Entree: 1000 NT
𝐀𝐚𝐧𝐦𝐞𝐥𝐝𝐞𝐧 (RSVP voor 21 Juli)
vntsecretariaat@gmail.com