Childrens "Vrijmarkt" April 30th!
Posted On March 31, 2022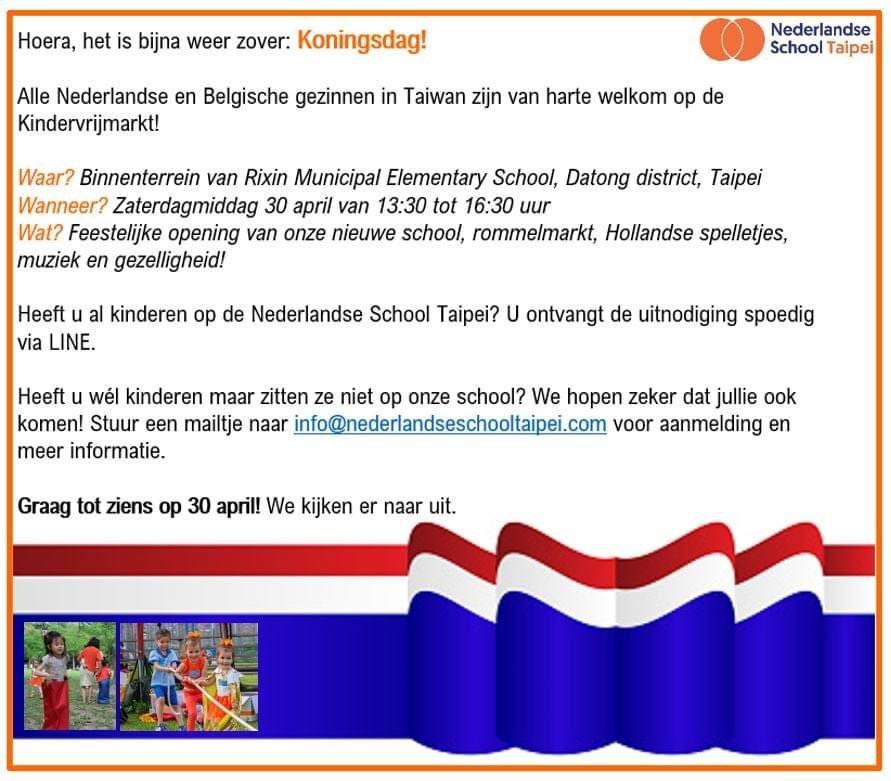 The Dutch School is organizing a Children's Flea Market on April 30 as part of King's Day.
Not only for students, but also for children who are not (yet) a student at the Dutch School Taipei.
Where? Courtyard of Rixin Municipal Elementary School. Datong District, Taipei [Map]
When? Saturday afternoon 30 April from 13:30 to 16:30
What? Festive opening of our new school, flea market, games, music and fun!
Do you already have children at the Dutch School Taipei? You will receive the invitation soon via LINE.
Do you have children, but they are not (yet) at the Dutch school? We certainly hope you come too! Send an email to info@nederlandseschooltaipei.com for registration and more information.
See you on April 30th – we are looking forward to it!