Kingsday and -Night: What a party!
Posted On April 27, 2021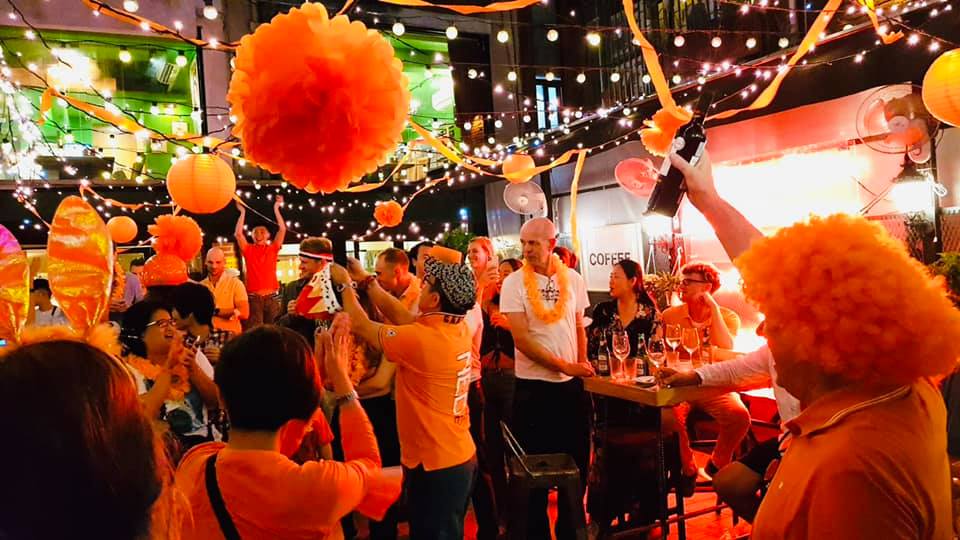 The Dutch School in Taipei organizes an annual afternoon event for parents and students. This year was the year of the free market, a typically Dutch phenomenon.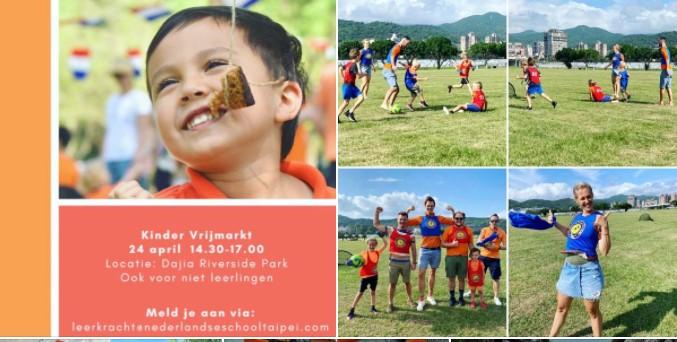 The Free Market took place at Dajia Riverside Park, along the banks of the river on a beautiful stretch of park in Taipei. There was trade going on in all kinds of toys and books, and even organic mulberry juice was available! And of course there were also nice stands where shoarma and chicken satay were sold, for example – great!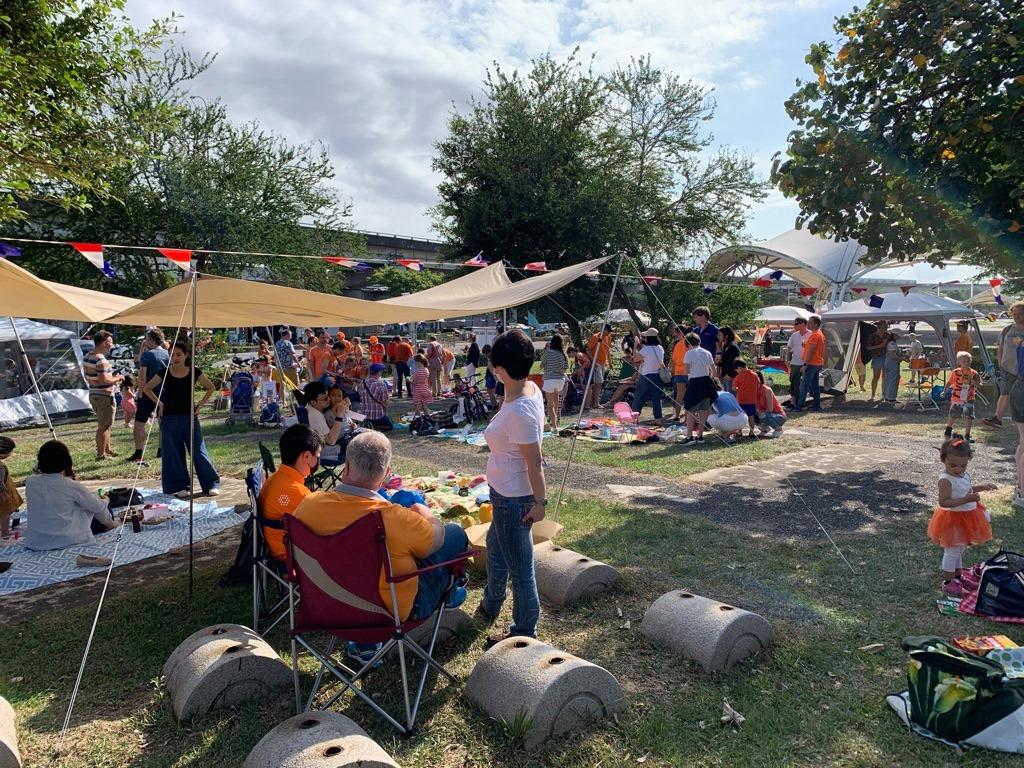 In the evening it was time from 5 pm for the VNT Orange Party, which took place at Plan B Bistro in Zhongxiao Dunhua, in the middle of Taipei, just 2 minutes from the MRT.
Thanks to the inspired decoration of Antonio Rondario, the bistro turned into an appropriate Orange. And for the observant participants – there were even crowns around the napkin holders!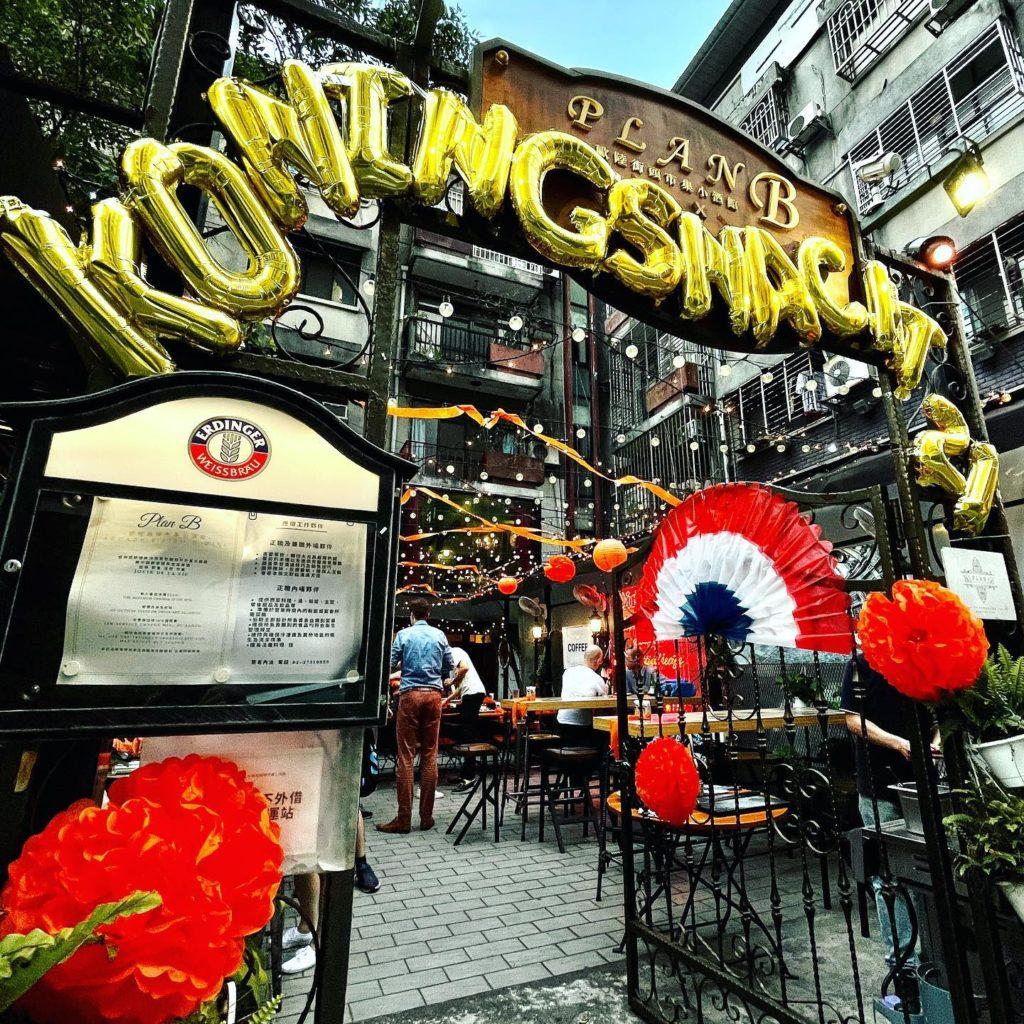 Winner of the best dressed competition was Hendrik ten Cate – he had really thought of every detail!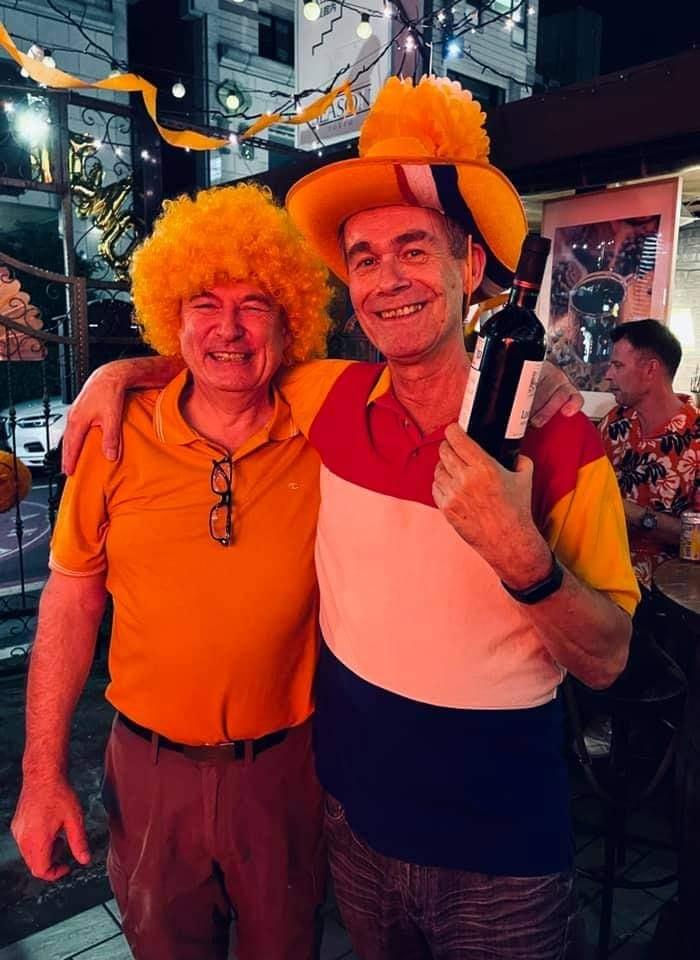 The perfect BBQ, delicious wine and cold beer made it yet another super pleasant experience, for which we would like to thank our members in the Events Committee again very much!