Invitation VNT Drink 24 september
Posted On September 10, 2022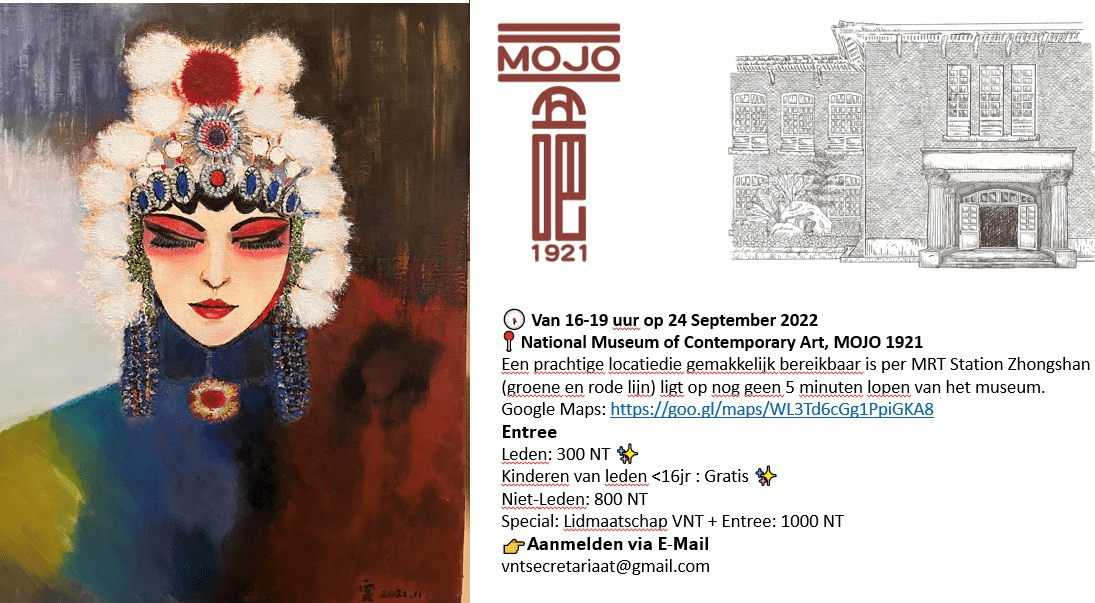 Dear Members,
We hope everyone had a fantastic time over the past summer months . Many of you will finally have gone to visit family and friends or for those who chose to stay in Taiwan who have been able to enjoy our VNT events: the Belgian National Holiday drink or the incredibly fun Rooftop Party in Xinyi!
For those who missed them, don't worry. Hereby you are all welcome to the drink of VNT Taiwan which will take place on September 24 (National Museum of Contemporary Art, MOJO 1921 https://goo.gl/maps/WL3Td6cGg1PpiGKA8  )
An ideal time to reconnect with friends and colleagues after the holidays or on the occasion of the Mid Autumn Festival over a nice chat over a nice beer and a snack
People spread the word ! Sign up via vntsecretariaat@gmail.com
We hope to welcome you all!