Uitnodiging VNT Drink 24 september
Gepubliceerd op september 10, 2022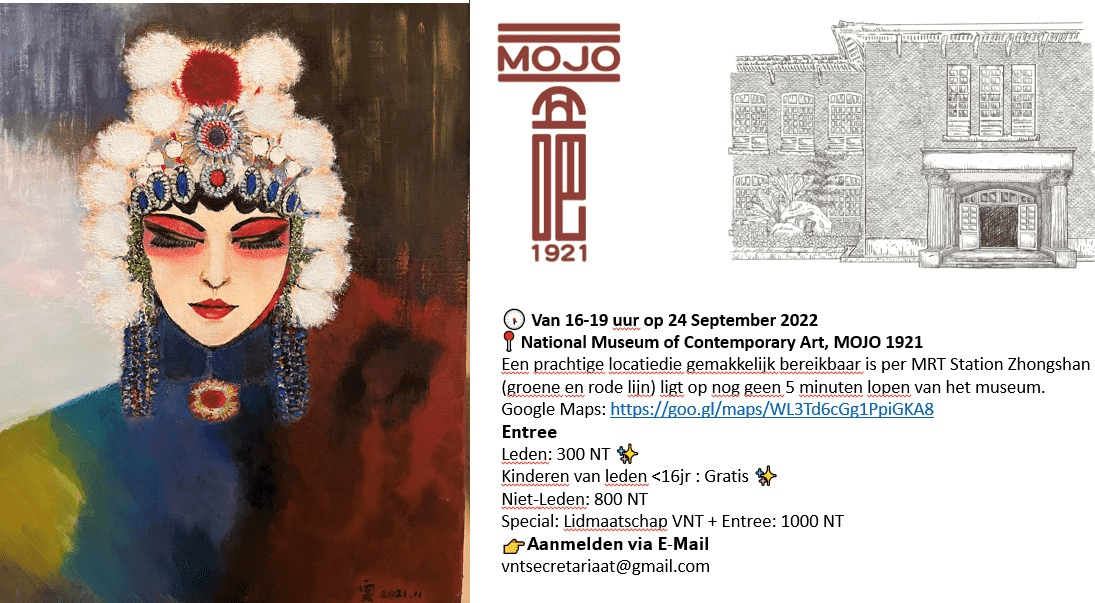 Beste Leden,
We hopen dat iedereen zich de afgelopen zomermaanden fantastisch vermaakt heeft
. Velen onder jullie zullen eindelijk familie en vrienden zijn gaan bezoeken of voor degene die verkozen in Taiwan te blijven die hebben kunnen genieten van onze VNT events: de Belgian National Holiday drink of de ongelooflijke leuke Rooftop Party in Xinyi !
Voor degene die ze gemist hebben, niet getreurd. Hierbij zijn jullie allemaal van harte welkom op de drink van
VNT Taiwan
die doorgaat op 24 September (National Museum of Contemporary Art, MOJO 1921
https://goo.gl/maps/WL3Td6cGg1PpiGKA8
)
Een ideaal moment om na de verlofperiode of ter gelegenheid van het Mid Autumn Festival met vrienden en collega's te her-connecteren tijdens een gezellige babbel met een lekker biertje en een knabbel


We hopen jullie allemaal te mogen verwelkomen !