Lisette Hurkmans is the VNT Golf Champ 2022!
Posted On June 4, 2022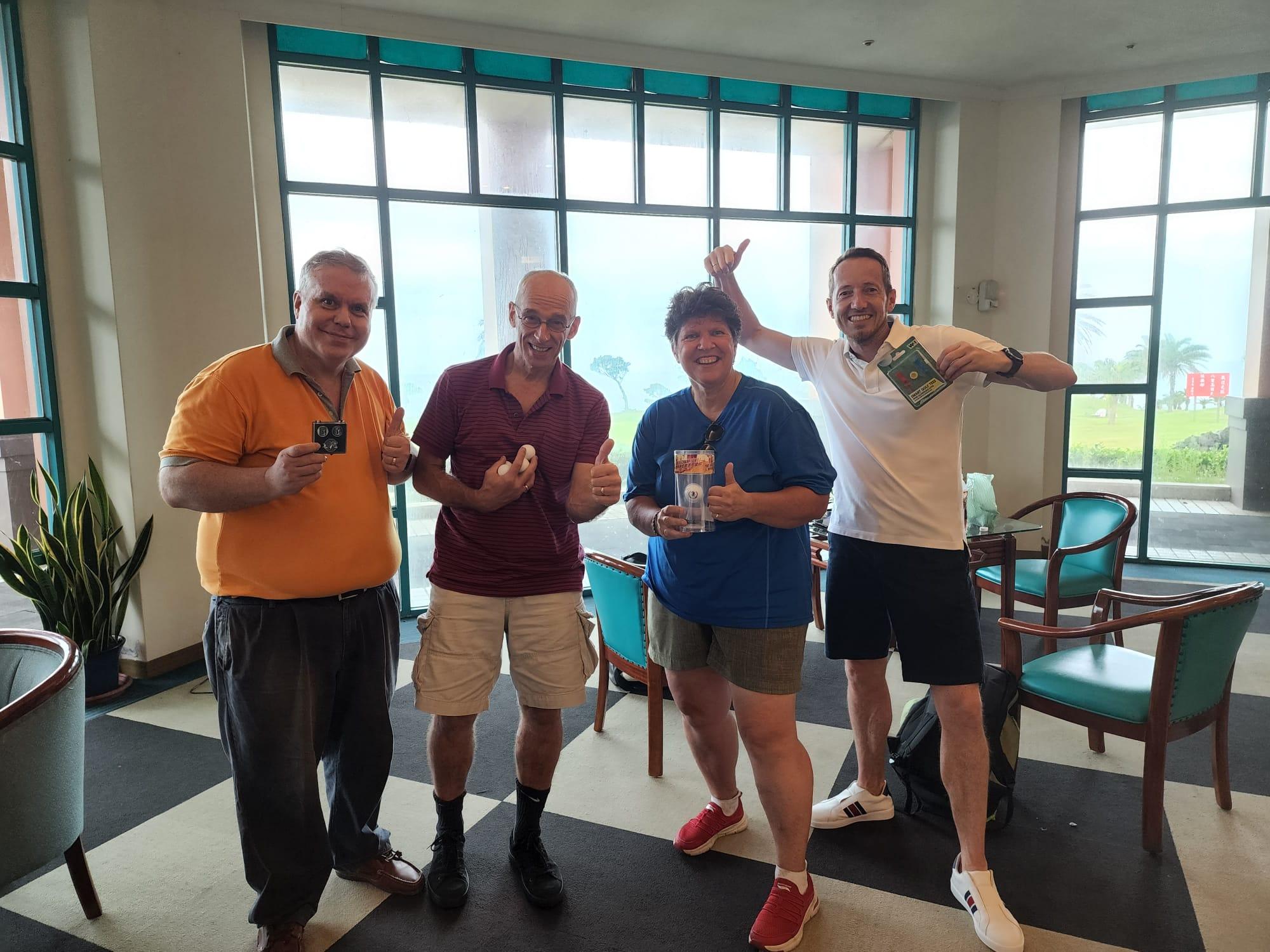 On the beautiful Pali International Golf Course, Lisette Hurkmans has won the coveted VNT Championship Golf Cup.
In a field dominated by men, Lisette did not let herself be distracted and managed to claim the win with a result that was kept strictly secret.
Rob Geljon finished in a good 2nd place – also with a result kept strictly secret – and Peter Paul Vester finished in 3rd place.
Organizer Arnoud de Kam finished very admirably in 4th place.
Congratulations to everyone – and Arnoud, thanks for the organization and the good care!