Childrens Fleamarket Dutch School will take place!
Posted On April 26, 2022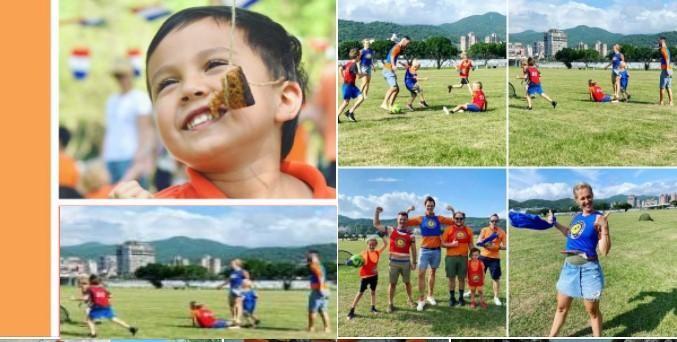 Dear Dutch and Belgian families in Taiwan,
This Saturday the Kindervrijmarkt is on the agenda!
As most of you know, most schools in Taipei have paused after-school activities and some
events are cancelled.
But, due to the current form of our King's Day celebration, we can do this
fortunately let it go ahead, albeit in a somewhat more modest form than planned.
The free market will now take place at the same location as last year; the Dajia Riverside Park.
The location in the public park offers enough space to safely but still enjoy a nice
afternoon.
(So ​​we will not combine the party on Saturday with a ceremony on the occasion of
our collaboration with Rixin. This will come later in the year.)
As a school, we will provide festive decoration of the park and some games and makeup
take. We ask all parents to take care of all the necessities for the
dress sale and/or other activity that is provided.
In order not to give the event an official shape, we do not ask all visitors to register or
registration, and we especially emphasize that we maintain control ourselves in keeping distance, wearing
masks and following other COVID restrictions that apply.
The students of the school do not have to wear the uniform. Everyone just come in bright orange!
Unfortunately, we are not allowed to facilitate food and drinks, so it would be nice if everyone did this for their own
family. Keep in mind that it can be quite hot and there are no shops nearby.
Agenda
13.30 Everyone is welcome in the park to display the items.
14.00 We meet briefly for the singing of the Wilhelmus to kick off the afternoon.
16.30 We clean up together and ensure that the park is left tidy.
Questions about this message or about Saturday?
Feel free to mail to info@nederlandseschooltaipei.com or
send a message via LINE to Inge. We hope to see everyone on Saturday!
Greetings from the team of the Dutch School Taipei