Vrijmarkt NL School gaat door
Gepubliceerd op april 26, 2022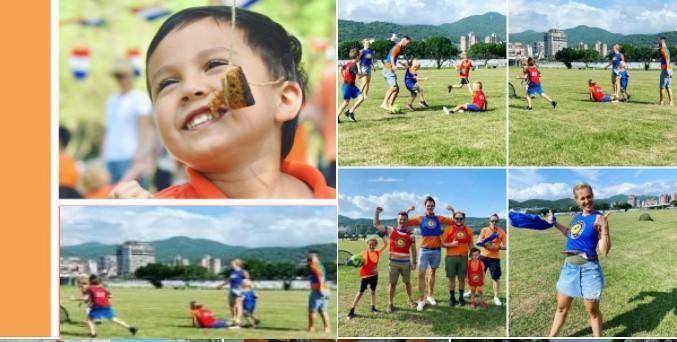 Beste Nederlandse en Belgische gezinnen in Taiwan,
Aanstaande zaterdag staat de Kindervrijmarkt op de agenda!
Zoals het merendeel van jullie weet,
hebben de meeste scholen in Taipei de naschoolse activiteiten gepauzeerd en zijn verschillende
evenementen afgelast.
Maar, vanwege de huidige vorm van onze Koningsdagviering kunnen wij dit
gelukkig toch door laten gaan, al is het in een wat bescheidenere vorm dan gepland.
De vrijmarkt zal nu plaatsvinden op dezelfde locatie als vorig jaar; het Dajia Riverside Park. De locatie in
het openbare park biedt voldoende ruimte om veilig maar toch samen te genieten van een leuke
middag.
(We zullen het feest zaterdag dus niet combineren met een ceremonie ter gelegenheid van
onze samenwerking met Rixin. Dit komt later in het jaar alsnog.)
Wij zullen als school zorgen voor feestelijke aankleding van het park en wat spellen en schminck
meenemen. Aan alle ouders vragen we om zelf te zorgen voor alle benodigdenheden voor de
kleedjesverkoop en/of andere activiteit die men verzorgt.
Om het evenement geen officiële vorm te geven vragen we alle bezoekers niet om aanmelding of
registratie, en benadrukken we vooral zelf regie te houden in het bewaren van afstand, dragen van
mondkapjes en het opvolgen van andere COVID-restricties die gelden.
De leerlingen van de school hoeven het uniform niet te dragen. Kom allemaal gewoon gezellig in knallend oranje!
Eten en drinken mogen we helaas niet faciliteren, dus het zou fijn zijn als iedereen dit voor het eigen
gezin meebrengt. Denk eraan dat het flink warm kan zijn en dat er geen winkeltjes in de buurt zijn.
Agenda
13.30 Iedereen is welkom in het park om de spulletjes uit te stallen.
14.00 We komen kort bij elkaar voor het zingen van het Wilhelmus als aftrap van de middag.
16.30 We ruimen samen op en zorgen dat het park netjes achterblijft.
Vragen over dit bericht of over zaterdag?
Mail dan gerust naar info@nederlandseschooltaipei.com of
stuur een berichtje via LINE naar Inge. We hopen iedereen te zien zaterdag!
Groet van het team van de Nederlandse School Taipei