VNT Pride Drink – with a special guest
Posted On October 29, 2023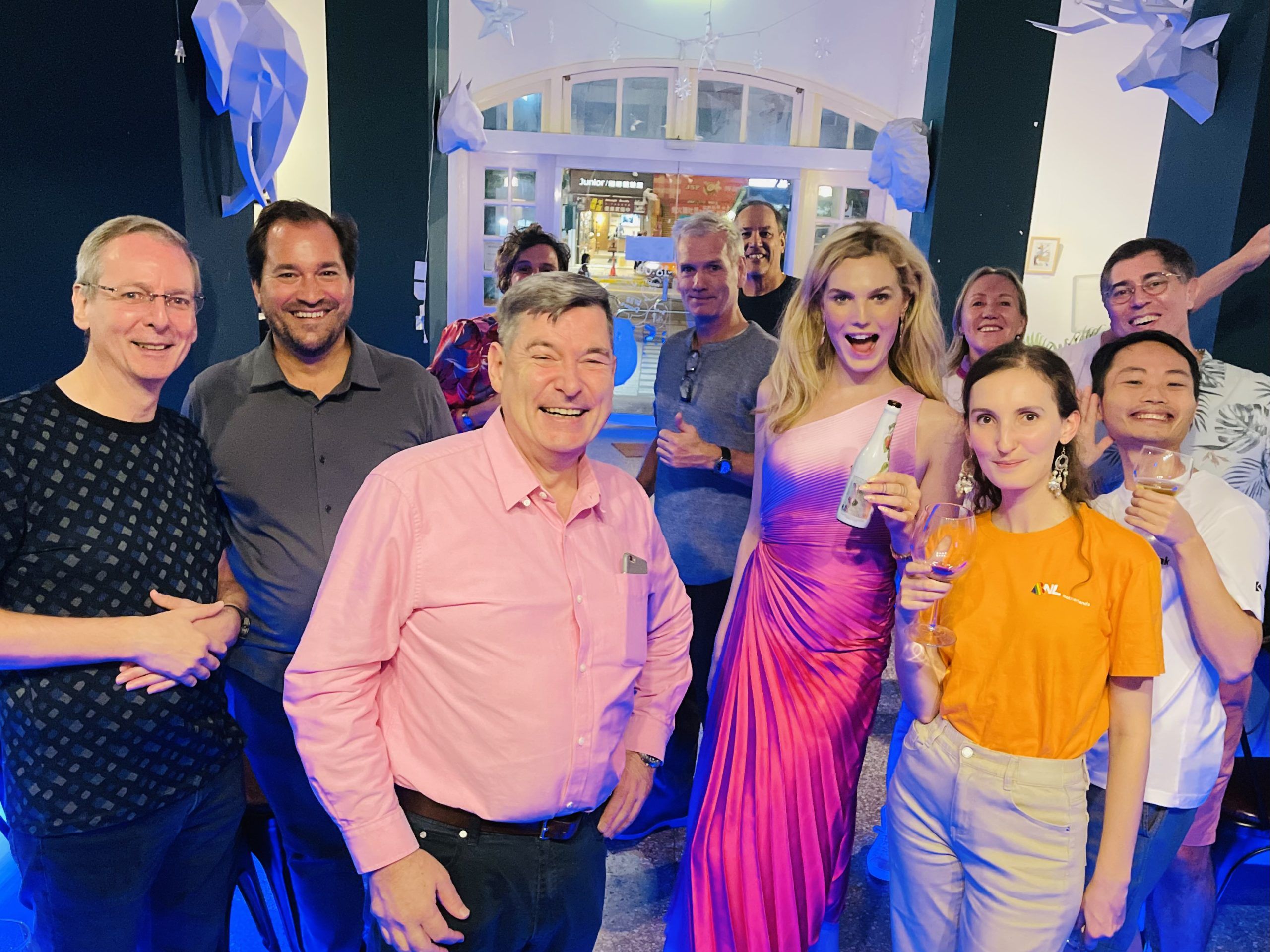 The VNT Drink of October 28 was a special evening. For example, we were honored with the presence of Solange Dekker, who recently became the Netherlands' first Miss International Queen 2023 in Thailand.
Earlier that week, Solange Dekker was invited by the Netherlands Office Taipei for a discussion about diversity in the workplace, which was also attended by some members of the VNT. And before she arrived at our place, she had participated in the Pride event, which took place on the same day. Solange especially liked the Belgian fruit beer!
All in all, a very nice evening, characterized by a relaxed vibe, where many fun and good conversations were had.
As a board, we do note that we think it's great that you come by at the last minute, whether or not you are registered with us. And that makes it difficult for us to have enough food and drinks available. We also cannot order food last minute from Mojo. This is purchased in advance. So just register, preferably 1 week in advance. You will ultimately enjoy it more!