SINTERKLAAS IN TAIPEI!!!
Gepubliceerd op november 20, 2021
Vanwege Covid maatregelen:
zijn alleen ouders en hun kinderen welkom, en natuurlijk de organisatie.
is registratie voor 24 November verplicht.
Beste ouders,
Van Hoofdpiet hebben we bericht gekregen dat Sinterklaas ook dit jaar weer een bezoekje brengt aan Taiwan.
Sint en zijn Pieten zullen op zaterdag 27 November van 14:00 tot 17:00 aanwezig zijn in het TAV Café in Taipei: adres zie verderop. Ouders en kinderen zijn vanaf 13:00 uur welkom.
Voor dit grote kinderfeest wil Sint graag weten wie er komt, dus meldt uw kind(eren) vóór 24 november aan bij de sinterklaascommissie op het volgende E-mailadres: vntsecretariaat@gmail.com  Vermeld duidelijk de voor- en achternaam + leeftijd van uw kind(eren).
Natuurlijk wil de Sint de kinderen een cadeau geven en hij vraagt hierbij de hulp van de ouders. Aan jullie wordt gevraagd een cadeautje te kopen voor uw kind(eren) van maximaal NT$ 300 per kind. Dit ingepakte cadeau kunt u op de dag zelf meebrengen naar het Sinterklaasfeest.

Graag duidelijk de naam van uw kind(eren) op het cadeau vermelden! De ogen van Sint zijn namelijk erg achteruitgegaan het afgelopen jaar.
De Hoofdpiet roept op om uw kind(eren) thuis op een A4 formaat een eigen schilderijtje te maken. Sinterklaas heeft pasgeleden zijn slaapkamer opgeknapt. De muren zijn keurig geverfd maar helemaal kaal.
Op 27 November worden de schilderijtjes bij aankomst opgehangen en zullen aan Sinterklaas worden overhandigd als een verrassing. Er is vast iets extra's voor het origineelste werkstuk.
U hoeft geen lid van de VNT te zijn om deel te nemen aan dit feest, maar u moet wel een duidelijk aantoonbare relatie of interesse hebben met de talen en culturen die door de VNT vertegenwoordigd worden.
♥ MAAK HET LEUKER VOOR DE KINDEREN
Wie zou een typisch sinterklaasgerecht willen meebrengen voor de Sint- potluck? Denk aan overheerlijke schuimpjes, kruidnootjes, taaitaai, banketstaaf, (gevulde) speculaas of een eigen sinterklaasrecept.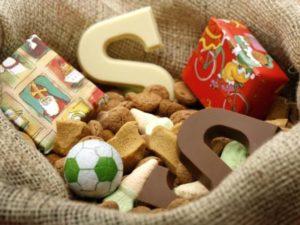 [ TAV Cafe ] 
No. 7, Beiping E Rd, Zhongzheng District,
Taipei City, 100, Taipei.
Er is een parking tegenover TAV.

[Datum en Tijd]
Zaterdag, 27 November
13 tot 18 uur
Het is misschien leuk om dagelijks met uw kind(eren) naar het Sinterklaasjournaal vanaf 8 november te kijken via https://sinterklaasjournaal.ntr.nl/
Warme Sinterklaasgroeten namens de Sinterklaascommissie,
Tot 27 November!