Vier het Oranjefeest nu ook met Belgisch bier!
Gepubliceerd op april 8, 2022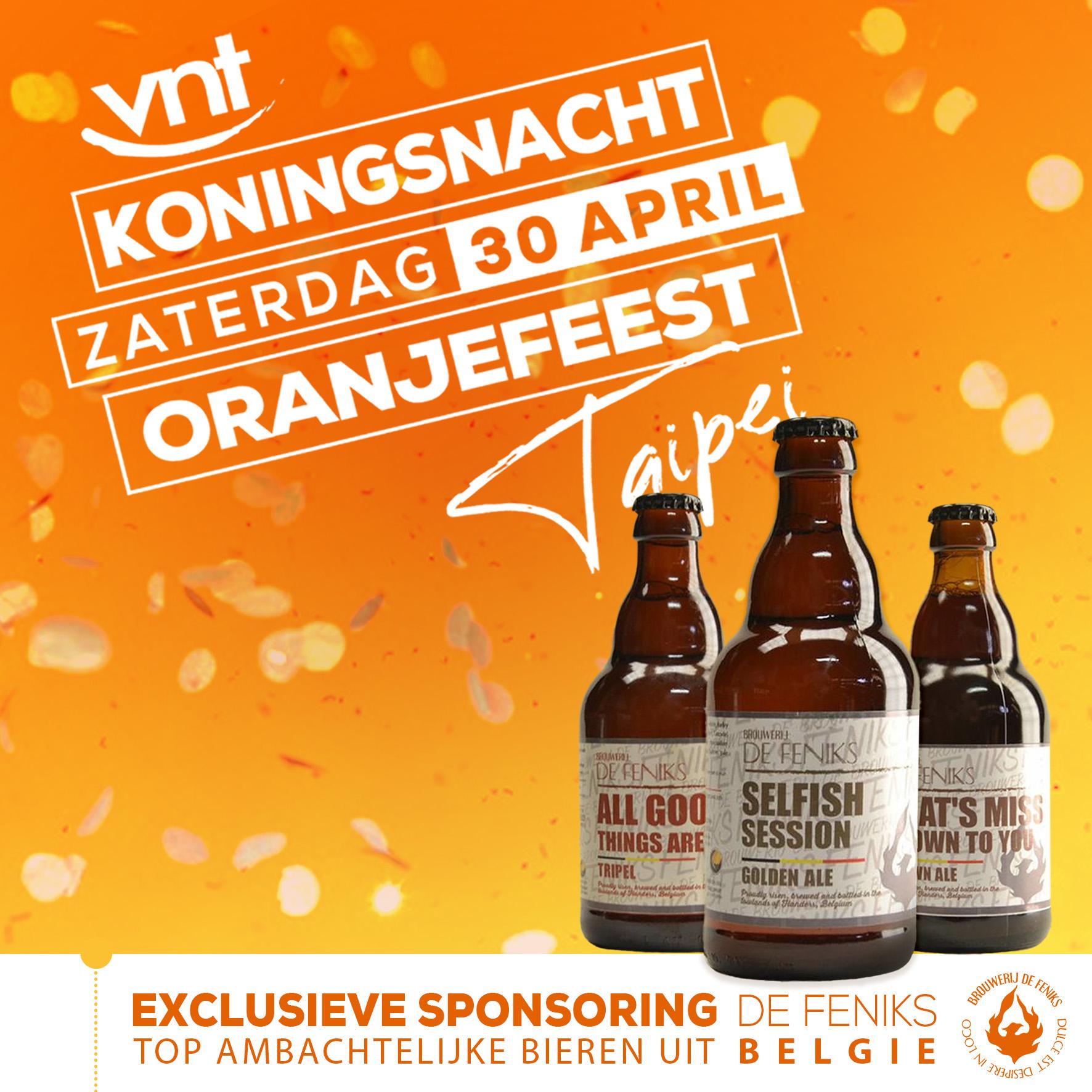 Dankzij ons lid Becky Chin and haar bedrijf 邦德X帝翡尼De Feniks kunnen we jullie heerlijk ambachtelijk Belgisch bier aanbieden tijdens het Oranjefeest. En als je meer wilt weten over deze biertjes, dan is er ook gelegenheid om mee te doen aan een proeverij! Leuk om te weten: de meesterbrouwer achter deze biertjes is de meest bekroonde bierbrouwer in de World Beer Championships!
Informatie
Datum en Tijd: Van 19-24 uur op 30 April 2022
Locatie: National Museum of Contemporary Art, MOJO 1921
Een prachtige locatie waar speciaal voor ons ook een terras zal zijn! De locatie is gemakkelijk bereikbaar per MRT Station Zhongshan (groene en rode lijn) ligt op nog geen 5 minuten lopen van het museum.
Entree
Leden: 800 NT pp
Kinderen 8-17 jr: 400 NT pp
Kinderen <8 jr: Gratis (mits onder begeleiding van tenminste 1 volwassene)
Niet-Leden: 1300 NT
Special: Lidmaatschap VNT + Entree: 1600 NT
De entree kosten zijn inclusief bier, wijn en hapjes
Aanmelden
Via Email: vntsecretariaat@gmail.com
Let op
• Registratie vantevoren is verplicht; dat kan tot 48 uur voor het evenement
• Bij afmelding binnen 24 uur of bij No show worden de volledige entree kosten pp doorbelast.
• Uiteraard houden we de ontwikkelingen met Covid in de gaten